Scan & Joy at Beautylife Bonanza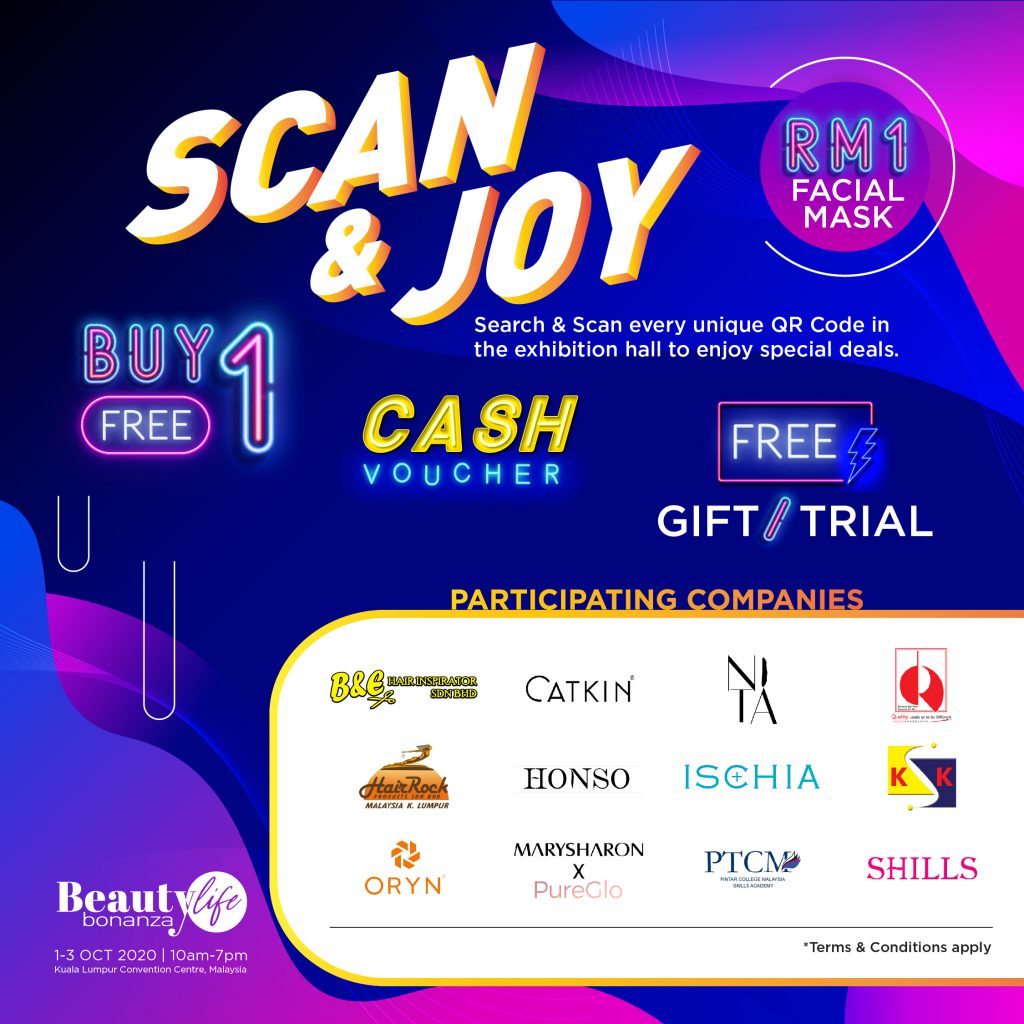 Begin your beauty adventure with our "𝐒𝐜𝐚𝐧 & 𝐉𝐨𝐲" and get overwhelmed with super deals! Gotcha! Just search (hunt) and scan every unique QR code pasted at the mystery spots in the exhibition hall to enjoy special deals from our participating companies. Save the printscreen of the deals and check out at exhibitor's booths.
参与 "𝐒𝐜𝐚𝐧 & 𝐉𝐨𝐲"活动,获得更多的产品优惠,在展馆内的各个神秘角落搜索和扫描指定的QR code,各种优惠等着您~记得把得到的优惠都截图,到指定展位才能使用哦。
Wait no more! Join us in Beautylife Bonanza from 1-3 October 2020, 10am-7pm at Hall 5, KL Convention Centre.