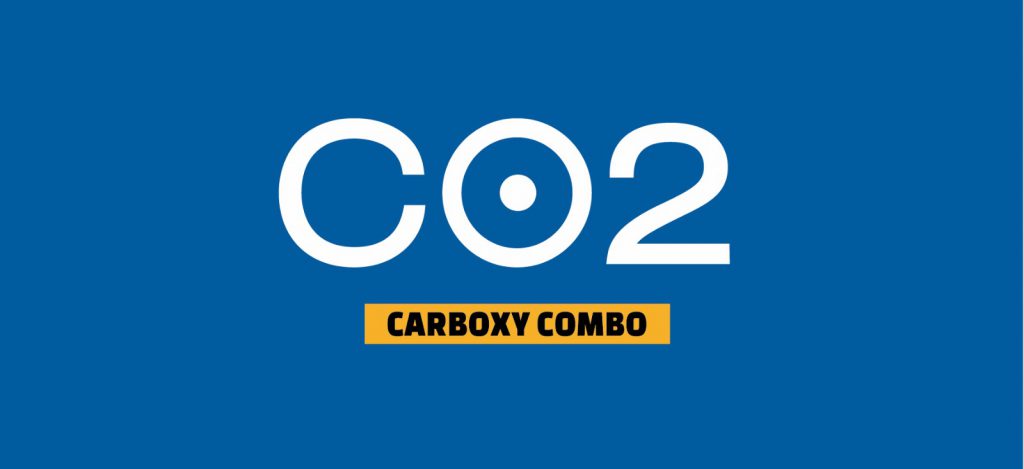 Company : AESTIQUE ONE GLOBAL
Booth No. : 5068
Website: www.aestiqueoneglobal.com
We are distributor and manufacturer for Beauty and Aesthetics products and equipments
Company : AROMA SOLUTIONS SDN BHD
Booth No. : 5067
Website: www.aromasolutions.com.my
法国Parisine 香氛团队,为您打造专属迷人的客制化香水及独特的企业香薰订制与规划。
Tailor Made a Long Lasting & Memorable Scent Experience for Your Guest.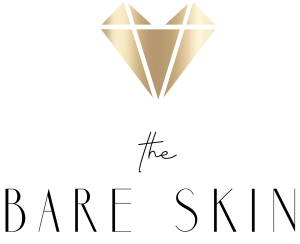 Company : BARE SKIN ENTERPRISE
Booth No. : 5066
Website: www.thebareskin.com
The Bare Skin is a self-established and manufactured brand which start off our business online, integrating both online and offline to expand our business. We aim to expand our business bigger into more different countries this year. Our aim for this brand is to create a skincare line which focus on helping all the skin problem and help people to build confidence, for both men and women. To be mentioned that all our products are free from alcohol, chemical, fragrance, animal testing, paraben, GMO and any other harmful ingredients.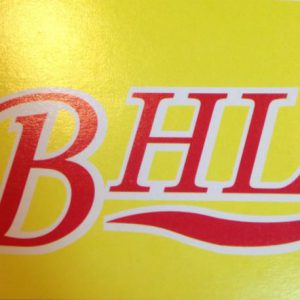 Company : BEAUTY HEALTHY & LIFESTYLE MARKETING SDN BHD
Booth No. : 5008
1 second Blossom Lash. A quick technic to create a "Perfect Volume Blossom Lash". Easy to Blossom, no special technical skill needed.

Company : BEAUTY HIGH POINT SDN BHD
Booth No. : 5033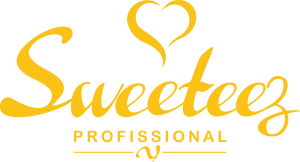 Company : B to E Cosmetics Far East Sdn Bhd 
Booth No. : 5023
Sweeteez Professional is cosmetic products manufacturer and brand owner company from Brazil, that values the results achieved by hairdressers considering them beauty artists. For this reason, Sweeteez daily develops unique and innovative cosmetological solutions that disrupt charm and well-being luxuriously.

Company : B & E Hair Inspirator Sdn Bhd 
Booth No. : 5016 & 5018
B&E are reputed importer, exporter, supplier and trader in hair & beauty industry, we hold expertise in presenting high quality yet low price Hair & Beauty Salon Necessities. We also provided OEM and ODM service. B&E always empathized on ' VALUE FOR MONEY ' and ' WHY PAY MORE ' when dealing with our clients.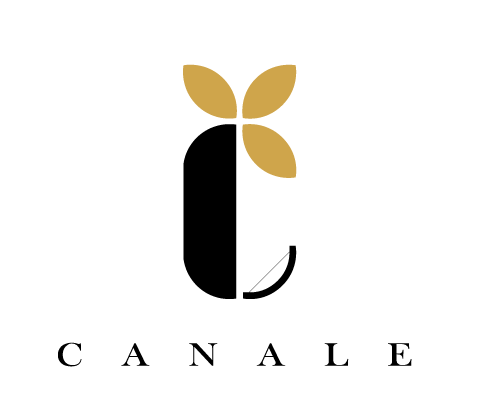 Company : CANALE ENTERPRISE
Booth No. : 5055
Website: www.canale.com.my
Canale, meet your better self
Base on a product which can be use worries free by mothers and babies, Canale created a stage for female entrepreneurs. Beauty, wealth and freedom all together are no longer dreams.2017, project Canale slowly began under the supervision of KATHY LAW the founder. Her intention to benefit the females, after 10 months of experiments and improvements, Canale first natural facial mask was finally born. With her four years of leading experiences, the founder satisfied a large amount of female consumers with product packaging, enterprise system and good reviews!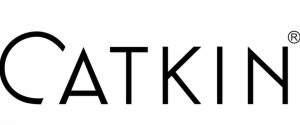 Company : CATKIN MALAYSIA
Booth No. : 5047
Catkin, from 2007, mixes with chinioserie and fashion color, with modern originality. Absorbed oriental esthetics design, and deduce the visual beauty in the modern chinioserie thoroughly, to make collective edition maekup cosmetics. Right now we have more than 3000+ counters, with the original target, own manufacturing carefully, to be a creative makeup brand that is proud of chinese.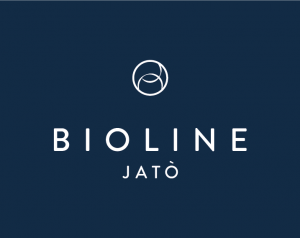 Company : CLINI7 (M) SDN BHD
Booth No. : 5059
Website: www.bioline-jato.my
Seeking for Beauty Salon partners in Malaysia! Bioline Jato (Italy) since 1979 creates safe and effective skincare for all skin type in retail and professional! Bioline Jato have treatments and homecare for every skin type from face to body. Visit us at booth 5059 to see how can we help you get new customers and retained old customers with our new digital marketing plan!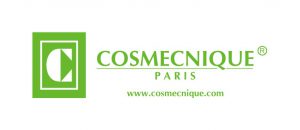 Company : COSMECNIQUE BEAUTY GALLERY SDN BHD
Booth No. : 5057
Website: www.cosmecnique.com
COSMECNIQUE is an exclusive brand for professional beauty salon, we are the skin care & facial treatment kit supplier in market since 2002. Our brand is specially formulated to against majority Asian skin problems and its formulas are proven for efficacy and safety.
Company : COSMOPOLITAN BEAUTY TECHNOLOGY SDN BHD
Booth No. : 5056
VOcéane adopts international patented technology developed by Activen XEP-018 New Jersey USA, and bio-marine cone snails (Conus consors). Create an all natural conopeptide solution known as the 'Natural BOTOX botulinum toxin 'and completely organic with no side effects. It can effectively inhibit the muscle contraction, relax the expression muscles and quickly remove wrinkles.

Company : Create Hub (M) Sdn Bhd
Booth No. : 5078 & 5080
We are an importer, marketer and distributor of all things hair, from colours to scalp care to tools and equipment. Our portfolio includes brands like Schwarzkopf, Artizta, ATS, Create, Joewell, etc. Beyond selling, we provide marketing and education support to grow with our clients who include wholesalers, retailers and salons, and we aspire to bring you the latest technology, trend and innovation in the hair industry.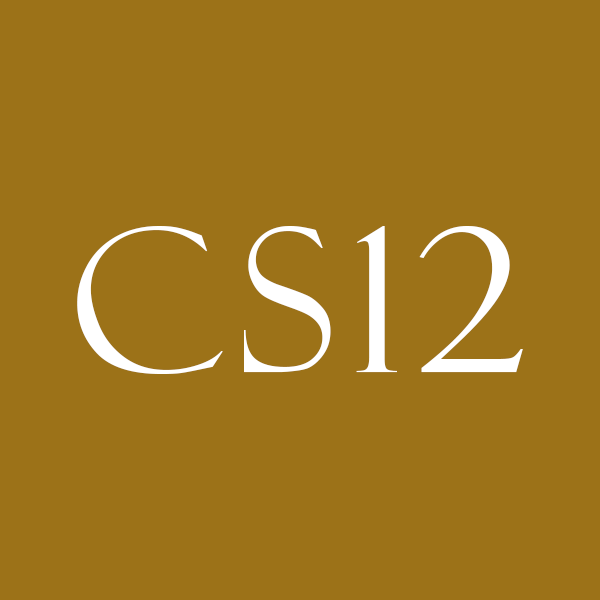 Company : CS12 BEAUTY INTERNATIONAL SDN BHD
Booth No. : 5029
Website: www.cs12skincare.com.my
Targeting especially Asians who are facing major skin concerns – to cure sensitized skin, to achieve radiant youthful skin, to hydrate and treating acne prone skin – helping you retaining skin's inner beauty and  lowing your skin's ageing process. CS12 is a homegrown skincare brand that features advanced skincare technology from Germany to produce clinical products made from premium natural ingredients formulated to treat ensitized skin. CS12 has been dermatologically proven in achieving  ignificant results and positive feedbacks from our CS12's enthusiasts owning a pure and fair skin. Also, CS12 is well recognized from multiple renowned related industries.

Company : DB AESTHETIC MARKETING SDN. BHD.
Booth No. : 5064
Website: www.medandkate.com
Born from a passion and obsession with fragrances. The "Med & Kate Perfumes" is the result of a dream of a couple Medwin and Kate Lotivio. Born from their renowned enthusiasm, passion, vision and love for the fragrance, the couple set off on a journey that resulted in planting a small seed within the perfume industry with a global vision and mission that consist of high ethics and quality that would enrich and deliver the magic of unique perfumes worldwide.
The Premium brand "Med & Kate Perfumes" vision is not just to make the company successful, but to provide the tools for success to everyone associated or affiliated with Med&Kate Perfumes and to reach the world market by creating a unique retail venture opportunity. The brand pushes the boundaries of luxury Fragrance. Since its establishment in 2020, the brand has offering online shopping on its website MEDANDKATE.COM now available in Asia Pacific

Company : EIGHTEEN GALLERY
Booth No. : 5060
Without doubts, it has been proven that functional bra and shaping girdle could boast women's boobs and figures. They strive to redefine women's curves.
Once putting on, you will be absolutely amazed the difference of your look and feeling instantly. Who else could be more concerned than you on your very own intimate well being? Like a man said in his song, "seen to be believed".
If you would like to look and see our ever so popular brand of shaping girdle; functional bra and panties, do give us a buzz or come visit us at the booth.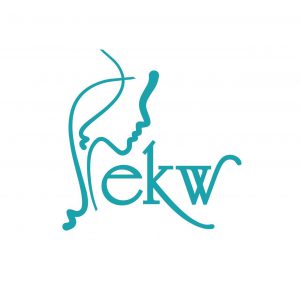 Company : EKW BEAUTY SDN BHD
Booth No. : 5039
Website: www.ekwbeauty.com.my
EKW Beauty was born in 2014. A truly local company founded by aspiring entrepreneur Waniey Ismail. Having a problematic skin in her younger days has catapulted her to create a serum that works wonders. EKW Beauty is famous among locals throughout Malaysia and now ready to expand to a bigger market and aspire to grow as an international brand. We aim to give our users and customers the new meaning of confidence and enhance our users' beauty regime. We are fully committed to give the product the quality ingredient and retain affordable pricing to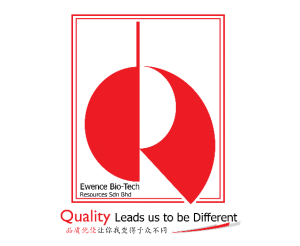 Company : Ewence Bio-Tech Resources Sdn Bhd
Booth No. : 5009
Ewence Bio-Tech Resources Sdn Bhd is a leading OEM/ODM manufacturer of skin care products with 19 years manufacturing experiences. We have been awarded GMP, ISO and Halal manufacturing certifications. We provide total solution for private label branding in low MOQ and at competitive price. We are devoting ourselves to cosmetics business development by constant R&D investment and leading the cosmetics business. We specialise in develop skincare formulations, provide consultation and regulatory service, branding design, printing of labels and bottle packaging, filling and repacking service. As an industry professionals, we are highly customer oriented and strive to fulfill customer satisfaction. 

Company : K2PALM SDN BHD
Booth No. : 5076
ISCHIA cosmeceutical skincare is a K-Beauty range of products specially formulated using ingredients like Hyaluronic Acid and Miracle Marine Collagen for radiant and youthful skin. Reimagine your skin care routine with one step multicare products composed from 40 years of biotechnology know-how in eye care solutions. Introducing a revitalising range of skincare that is paraben-free, alcohol-free, mineral oil-free and benzophenone-free, making it gentle enough for even the most delicate and sensitive of skin types. K2 PALM Sdn Bhd is founded by Amanda Lim and Julie Park, and holds exclusive distributorship of ISCHIA products in Malaysia.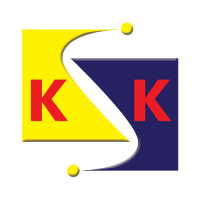 Company : KSK WIN HOLDINGS SDN BHD
Booth No. : 5024
KSK WIN Holdings Sdn. Bhd. one of a largest nationwide barber supply distributor. As a professional company, we have set a high standard and reputation towards our customers. Thru KSK, you can have all your necessity things for your salon shop easier, faster and in more comfortable way. In KSK, we cater wide range products which suites almost any saloon shop in the country. Contact us now to find out more about our promotions. Let us assist you to setup your salon in more professional manner.

Company : GOUNI TRADING
Booth No. : 5006
Website: www.gouni.com.my
Gouni means "Pretty lady" in Korean language. We understood that everyone deserve the best skin care and cosmetic products for their confidence appearance. Gouni aims to inspire women to love themselves and be the blossom starlight whenever and wherever they are. Our mission is to search quality Korean skin care products and color products to bring people more joy and help them to feel more confidence because everyone deserve the best. We introduce the suitable products to each individual to show the excellent result, we source for reliable companies that produce excellent products, we provide quality knowledge with excellent consultation.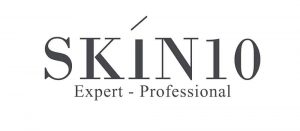 Company : K & M BEAUTY BAR
Booth No. : 5005
Website: www.skin10product.wixsite.com/skin10/home
SKIN10 is the skincare brand developed in swiss countries in Europe. SKIN10 emphasizes three main core values in Practice: Quality, Fashion and Natural. Throughout the conscious development process, the brand continues to seek the purest element from nature and channel it's power into beauty and skincare. Each package is dominated by fashion design to support the value they hold in the marketplace and bring them into the environment.

Company : LASH KING
Booth No. : 5031
Website: www.facebook.com/lash.king.948
Andy is the Founder of LashKING. His passion is to make lash artist's lives easier and better with faster techniques while helping them provide a diverse range of lash offerings to their clients. With multiple lashes product created by founder Andy it certainly made LashKING one of the proude Malaysia home own brand with multiple award winning locally and internationally, Andy also conduct classes locally and internationally.  Andy travels the world sharing his passion for lashing in as many languages as possible. LashKING changed his life & his goal is to give the same gift to every student he meets. Andy is a passionate lash artist and educator who strives helping fellow lash artists see and believe in their own worth by teaching them the skills they need to succeed and how to set goals to achieve those skills.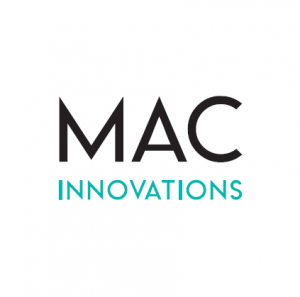 Company : MAC INNOVATIONS SDN BHD
Booth No. : 5087
Website: www.macinnovationsasia.com
CAK Anti Aging Specialist is to treat according to each person individual needs and uniqueness and take consideration from the inside out. Our Mission is to build a healthy, beauty and wellness community based on the concept of connoisseur of life, to provide non-invasive and holistic anti-aging solution to all mankind and to covert product satisfaction into business opportunities.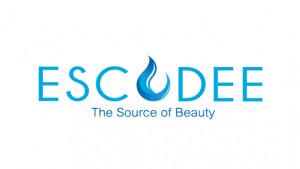 Company : MIN ESCADEE HEALTH & BEAUTY SDN. BHD.
Booth No. : 5002
Website: www.escadee.com
Escadee's primary concept (Cell Condi4oning Therapy) focuses on "Detoxifica4on, Restora4on, Enhancement", we pursue the root cause of improving skin problems. Escadee focuses on the inheritance of technology to ensure customers subjected to skin problem will be analysed by professionally trained beauty therapist, together with Escadee professional skin care products, to give customers the most in-depth treatment.  Escadee imparts beauty knowledge and health knowledge to each our dealers through Concept Class & Customized Course (H2 Project). Systema4c educa4on can improve the overall knowledge level of beauty salon and the beauty industry, allowing us to solve the skin problems more effectively.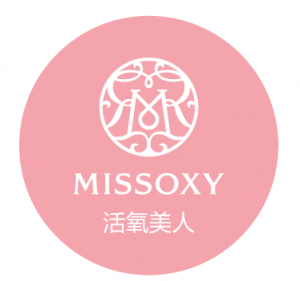 Company : MISSOXY TRADING
Booth No. : 5085
Website: www.missoxy.my
MISSOXY is mainly engaged in patented sanitary products, energy pants and private care projects. We care for women's health and promote happiness to every family.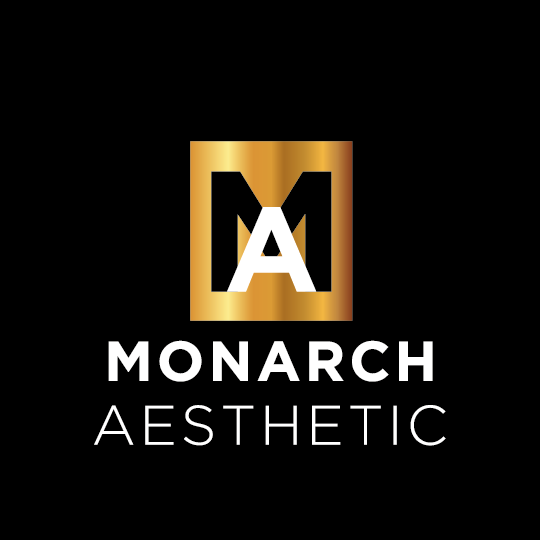 Company : MONARCH AESTHETIC SDN BHD
Booth No. : 5082
Website: www.monarchaesthetic.com
Monarch Aesthetic Sdn. Bhd. is one of the leading company in distributing aesthetic and wellness information in Malaysia. Monarch Aesthetic Sdn. Bhd. is the exclusive distributor for the member of leading international brands such as Ros's and Beaumax from Spain. With proven track records over the year as a fast growing company, Monarch Aesthetic also won several awards (Winner of Asia Pacific Top Excellence Brand & The 10th Asia Pacific Honesty Enterprise Keris Award).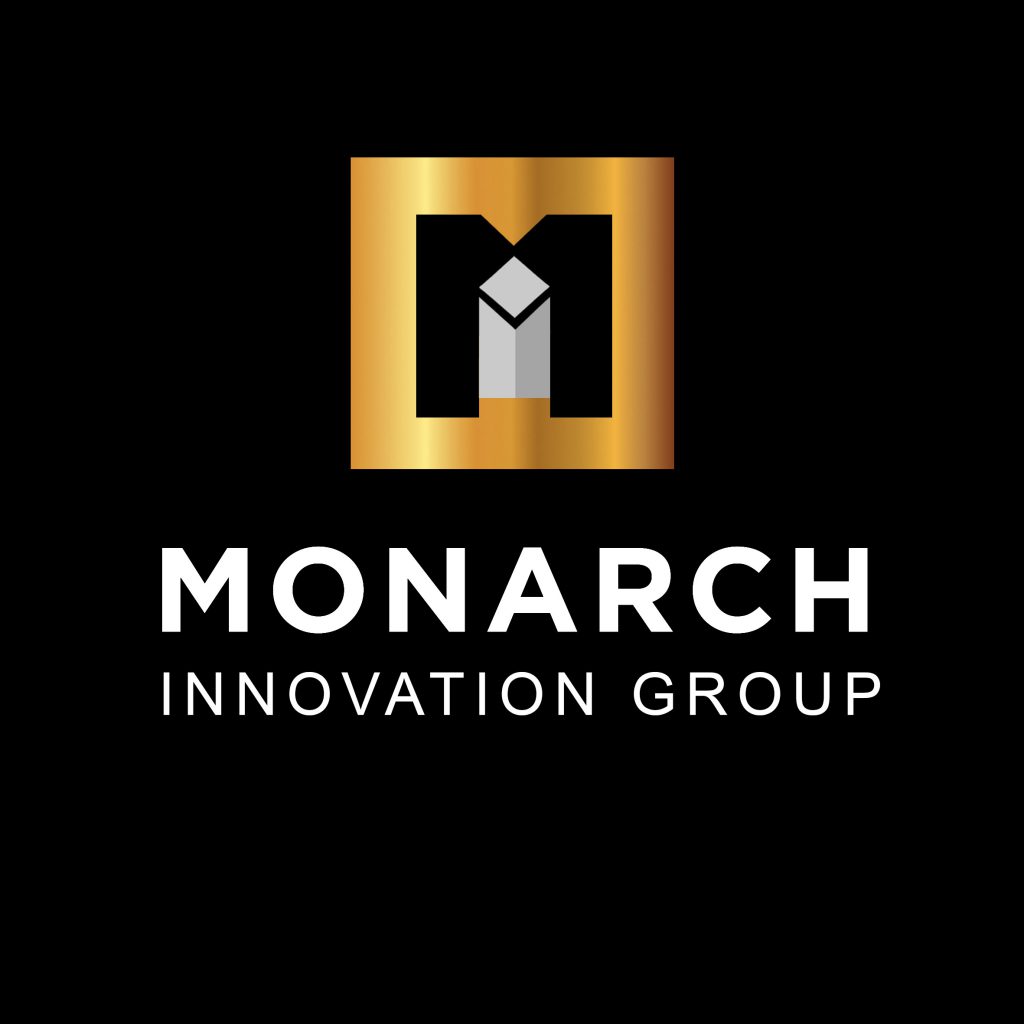 Company : MONARCH INNOVATION GROUP SDN BHD
Booth No. : 5083
Website: www.monarchaesthetic.com
Monarch Group endeavours to create a leading brand that combines aesthetics, medical, science and education, in order to uplift and achieve the quality of aesthetic solution, to emerge as the pioneer in integrating medical and beauty.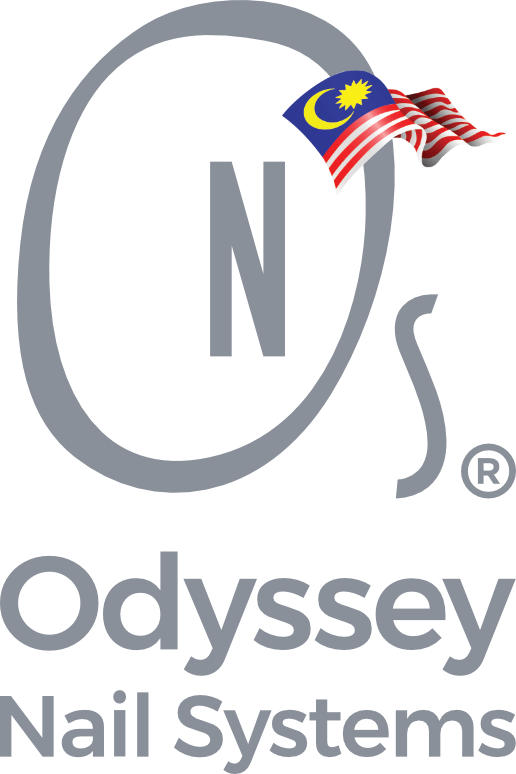 Company : ODYSSEY NAIL SYSTEMS SDN BHD
Booth No. : 5037
Website:  www.mdnailsupply.com
Odyssey Nail System Sdn Bnd, we are ONS, AORA, VPP nail product, Beautinelle- Your Eternal Care and ForAnjo- Deserve To Be Angel distributor in Malaysia and Singapore.  We carry the high quality nail and beauty product. We care and we responsible all our product sale in our company. All our product is from USA.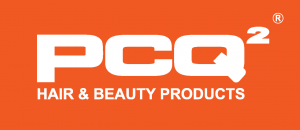 Company : PCQ HAIR & BEAUTY PRODUCTS SDN BHD
Booth No. : 5045
PCQ a distinctive brand name synonymous in trading superior quality of Professional Hair & Beauty products and supplies for hairdressers, barbers and beauticians. PCQ  is also a leading saloon furniture manufacturer in Malaysia since 1991. We provide a comprehensive range of products and services at an affordable price because we work directly with the world's leading brands from the industries. Our new product line offers  sophisticated and practical daily grooming solution for the modern man. This includes a full line of styling , shaving, fragrance and hair products.

Company : PTCM SKILLS ACADEMY SDN BHD
Booth No. : 5015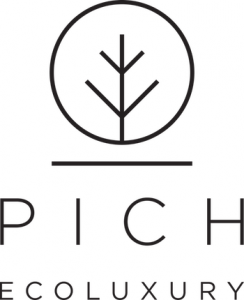 Company : PICH ECOLUXURY
Booth No. : 5007
Website: www.pichecoluxury.com
Only the Best for your skin
We deliver the best skin care products for you and your loved ones. Using only natural & organic ingredients we promise an extra ordinary experience that you will love and indulge.

Company : PUREGLO BEAUTY TRADING
Booth No. : 5044
We are the sole distributor of Pureglo in Malaysia. We Only provide 100% genuine product. Deep Sea Collagen + vitamin C Be safe. Be natural. Be beautiful Pharmacist. We also got sell in Pharmacy! Official Exclusive Brand Partner of MARYSHARON MELISIAN in Malaysia. Seeking interest distributors.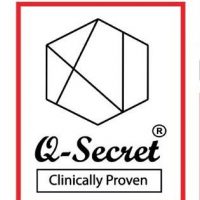 Company : Q SECRET COSMECEUTICAL SDN BHD
Booth No. : 5011
We are a GMP Certified manufacturer. The selection of products manufactured by QS Cosmeceutical with highest quality and variety options. With top-of-the-line materials, cutting edge production technologies and highly qualified team, we complete satisfaction.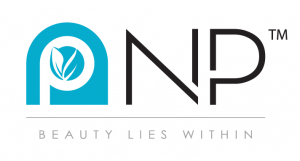 Company : REYOUNG BEAUTE (M) SDN BHD
Booth No. : 5027
Website: www.npskincare.com.my
Since 2016, Reyoung Beaute is a leading company that offers high-quality skincare and healthcare products. Being an industry trendsetter, we strive to provide only the best for beauty enthusiasts out there, especially our valued customers. The reasons behind our establishment arise from three purposes in mind: To advocate for skin health and wellness, To alleviate an individual's skin problems and To elevate one's self-confidence and appearance at Reyoung Beaute, we focus on the provision of skincare products, which has led us to the creation of Natural Plant or NP in January 2019, a product line that consists primarily of skincare products. As the name suggests, we pride ourselves on using only natural ingredients for our products. Above all, we are committed to bringing high quality and natural products and solutions for our valued customers.

Company : SHIMINO HEALTH & BEAUTY SDN BHD
Booth No. : 5028
Shimino Health and Beauty Sdn Bhd was founded in 2002. It supplies professional hair and skin care products. Its skin care collection is formulated to provide the ultimate solution for enhancing one's skin's appearance and reducing signs of aging. The formulations are rooted in rigorous research and testing, which are then manufactured by abiding by the highest ethical standards. Shimino skin care products are never tested on animals. The company is inspired everyday by the positive effects its products have on people's lives.

Company : SKIN&SKIN COSMECEUTICALS SDN BHD
Booth No. : 5040
Website: www.derm10malaysia.com
DISCOVER DERM10
INSPIRED BY PASSION & HONESTY At Derm10, we're truly passionate about skin.It is our belief that everyone is naturally beautiful. But it is only with proper and effective skin care that beauty will be maintained properly and age appropriately, gracefully. We take great pride in providing honest and effective products to our consumers. So instead of spending time on huge marketing campaigns and advertisements, we focus our heart and soul into developing better quality products. We believe that everyone should have access to good and affordable skincare. Founded in 1996, our brand team operates under the guidance of our Founder and Managing Director Dr CY Chow, who has been Malaysia's pioneer cosmetic dermatologist since 1995. As a perfectionist and passionate individual who is devoted to developing quality and efficient skincare, he constantly inspires us to push our limits in providing the very best to our consumers.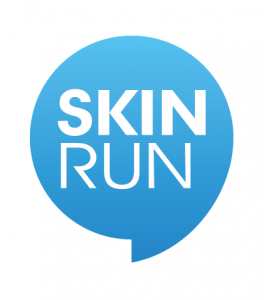 Company : SKINRUN MALAYSIA SDN BHD
Booth No. : 5058
Website: www.theskinrun.com
Founded in 2012, SkinRun®is the leading digital pioneer in the A.I. and Data Intelligence service provider in the beauty industry. Since our inception, we have dedicated our effort to develop new generation of skin data analytic, artificial intelligence, and business intelligence capability to empower the digitalization of the customers in the beauty industry ranging from beauty brands, cosmetic brands, cosmetic retail outlets,  beauty retail chain stores, beauty salons and many more.   

Company : SHILLS BEAUTY SDN BHD
Booth No. : 5025
Hi We're Simple Beaute! We are the sole distributor of these brands: Shills (Taiwan), Against24 (Taiwan), Smooto (Thailand), Esfolio (Korea), Amino Mason (Japan), unlabel (Japan), Botanical Esthe (Japan) and Makarizo (Indonesia) in Malaysia. We Only provide 100% genuine product.
We also got sell in SASA, Family Mart, Guardian and Watson!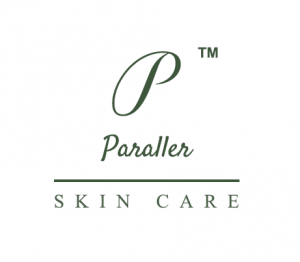 Company :TINY PINKY TRADING
Booth No. : 5084
Website: www.paraller.com.my
The concept of Paraller Skincare
Let's smile, sensitive skin! You need Paraller to restore skin's radiance, smoothness and silkiness! In order to have a healthy skin, the oil and water in our skin should be balanced. Thus, the true concept of skin care has to parallel with health. Reasonable but not excessive skin care – is what we pursue for a healthy beautiful skin. To achieve our dreams, appropriate time allocation, not seeking extremes in things we do, learn everything humbly and have a positive mindset to face challenges in life are what we seek in pursuing our career in Paraller.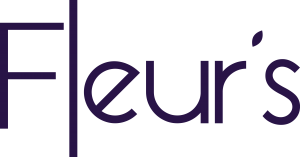 Company :UNIQUE AESTHETICS SDN BHD
Booth No. : 5042
Website: www.phytoceane.com
Fleur's and Phytoceane are the global salon skincare brands under Phytomer group which is known for its art laboratories in Brittany, France that guarantees high concentration of natural ingredients formulated into each of their products without using ingredients that may be harmful to the health and the planet. Over 30 researchers in the lab oversee each step of the  roduction process including formulation study, cultivation of ingredients, product development and etc to ensure the final product meets the high-quality standards set, safe as well as effective to use. We are proud that we are certified with 2018 Ecovadis Gold and Ecocert & cosmos organic labels in terms of manufacturing.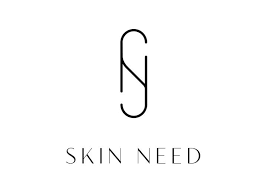 Company : WELLABS SDN BHD
Booth No. : 5041
Website: www.skinneed.com.my 
Formulated in California, USA, Skin Need consists of over 50 different products which can be mixed, matched and freely blended to cater to the dynamic needs of the skin. Skin Need believes in Your Private Formula, its products can be mixed, matched, and freely blended to meet the needs of the skin based on changes in weather, skin condition and body condition. The products, which consist of a range of cleansers, toners, moisturisers, serum and sunblocks come with a blending and mixing guide. Skin Need's products are also 100% vegan, formulated using EWG checked ingredients, and tested for ingredient safety and toxicology.